Dec 03/2020
Epignosis's eLearning suite continually climbing the charts based on user reviews and software reviewers
With 8,000+ customers worldwide, Epignosis continues to be the go-to eLearning vendor that users trust to deliver training to more than 4,000,000 learners in 126 countries. Leading business software reviewers consistently rank the company's products at the top of their lists, with high customer satisfaction ratings in functionality, ease of set-up, quality of customer support, ROI, and more.
TalentLMS and eFront recently added new badges to their collection of awards.
TalentLMS holds the #1 spot on Finances Online
Business software review website, Finances Online, ranked TalentLMS #1 for the second year running, based on a user satisfaction score of 99% and with an overall score of 9.8/10. Finances Online researched 634 learning management systems currently available on the market and rated them on features, implementation, customer service, available integrations, and mobile support.
What's more, Finances Online awarded TalentLMS the Supreme Software badge and recognized the tool as the Experts Choice.
For the second year in a row, TalentLMS holds the #1 position on Infotech's SoftwareReviews report
Based on user reviews, market presence, and expert analysis, TalentLMS has landed in first place as a gold medalist in the LMS category. Based on 100% user review data, Epignosis's flagship product collected awards in multiple categories, including ease of customization and implementation, quality of features, and business value created.
TalentLMS wins a 2020 Training Magazine Choice Award
In November 2020, TalentLMS won a Training Magazine Choice Award for the Learning Portal/LMS category. Winners were determined by a combination of thousands of votes submitted by real respondents in six categories with an average weighted score.
TalentLMS continues to be recognized as a leading Corporate LMS by G2
Over the past six months, TalentLMS has earned multiple awards by independent, leading software review site G2.
With high, real-user satisfaction ratings from review data and market presence criteria, TalentLMS is officially a Leader in the Corporate LMS category for the year 2020 including Fall 2020.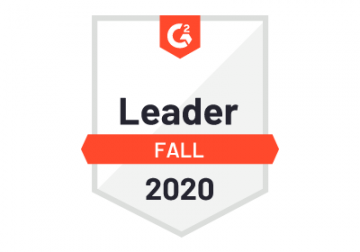 In addition to this important recognition, TalentLMS, as the most popular LMS on G2, was also determined to be the Corporate LMS with the easiest set-up and came out as the #1 choice for Small Businesses with the Leader Small Business 2020 badge.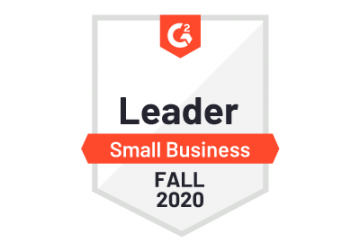 TalentLMS takes over eLearning Industry's rankings
eLearning Industry's team of globally recognized LMS experts undertake a thorough review of software vendors and look at criteria like customer experience, features, innovation, customer reviews, customer retention, and social responsibility.
Based on those criteria, TalentLMS has landed in lists such as Best LMS When Working Remotely, Best Employee Training LMS, Best User Experience, Best LMS for Employee Onboarding, Best Compliance Training LMS, and, of course, Best LMS for 2020.
eFront and TalentLMS both recognized as Top LMSs by Digital.com
Digital.com is an independent review platform that applies sentiment analysis to reviews about small business online tools based on real-users ratings and reviews. Due to the advanced features that both eFront and TalentLMS offer at an unbeatable price, Digital.com included both of them in the 2020 Best LMS Software Companies list.
TalentLMS recognized as Top Employee Training Tool by AGS
Airiodion Global Services (AGS) conducts extensive research on the best firms, practices, and tools to help businesses and corporate leaders make better decisions about software they should invest in.
The two main factors that determined TalentLMS as a Best Employee Training Tool and scored a 5-star rating are the course management capabilities that allow users to build and manage courses in minutes, and the adaptable pricing model users can adjust to their company needs.
About Epignosis LLC
Epignosis is a leading software solutions provider aiming to democratize learning by making premium eLearning technology accessible and affordable to any single company or organization worldwide. Epignosis produces tools that people actively use, as the balance between usability, simplicity, and fit-to-purpose is the company's primary R&D objective. Its portfolio includes eFront, TalentLMS, and TalentCards, a mobile learning app that delivers bite-sized training in the form of learning cards.