Dec 10/2021
TalentLMS, eFront, and TalentCards collect more awards in 2021
With over 10,000 customers and 11 million learners worldwide, Epignosis's suite of eLearning software continues to be recognized by real users and industry experts alike for superior functionality, ease of set up, best ROI, and more. TalentLMS, eFront, and TalentCards have all been awarded top positions and badges by software reviewers in the last six months.
TalentLMS takes a Gold in Brandon Hall's Excellence in Technology Awards 2021
TalentLMS won a coveted Brandon Hall Group gold award for excellence in Learning Management Technology. The win was announced on December 9, 2021.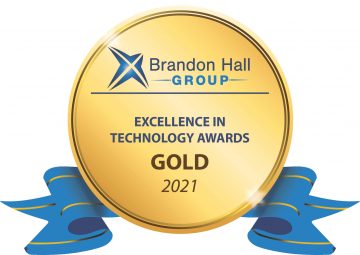 A panel of veteran, independent senior industry experts, and Brandon Hall Group senior analysts and executives evaluate entries based on four main criteria: Innovation, differentiation, value proposition, and measurable benefits customers can expect to experience with the product.
TalentLMS continues to dominate G2 
With over 1 million reviews and 5 million visitors, G2 is the largest online tech marketplace for discovering and reviewing software. G2 has singled out TalentLMS for seven awards over the last six months.
In addition to recognizing TalentLMS as a market leader for the fall and summer of 2021, G2 also awarded TalentLMS badges for usability, most implementable, and best ROI.
Additionally, TalentLMS was recognized as a Leader in Europe and High-Performer in Asia-Pacific in G2's Regional Grid® Reports. These reports cover Asia Pacific, Europe, ANZ, Southeast Asia, and India, helping consumers find software recommended by users they can relate to.
TalentLMS named in Training Industry's annual Top 20 LMS list
Based on a wide range of criteria, TalentLMS was officially recognized as a Top 20 LMS in 2021.
As the most trusted source on the business of learning, Training Industry's annual Top 20 list highlights the LMS vendors that are making waves. This year, vendors were evaluated based on the quality of features and capabilities, industry visibility, innovation and impact, the strength of clients and geographic reach, and company size and growth potential.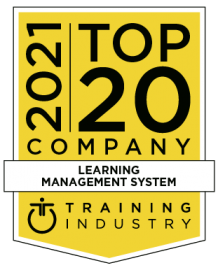 TalentLMS wins third Gold Medal from InfoTech's Software Reviews
For the third year running, TalentLMS was awarded a Gold Medal by InfoTech's Software Reviews. The Gold Medal is given to the best LMS in the LMS category based on user reviews, market presence, and expert analysis.
Based on 100% user review data, Epignosis's flagship product collected awards in multiple categories, including ease of customization and implementation, quality of features, and business value created.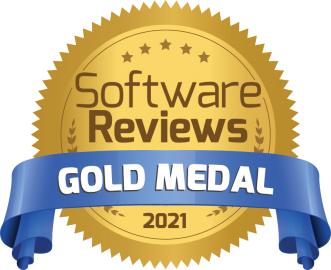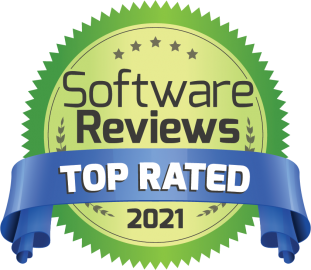 TalentLMS secures the number 2 spot in eLearning Industry's Best LMS list
eLearning Industry's team of globally recognized LMS experts awarded the coveted second position to TalentLMS, taking its place as one of the Best LMSs in the market today. The list results from a thorough review of software vendors. The eLearning team looks at criteria like customer experience, features, innovation, customer reviews, customer retention, and social responsibility to determine the top 15 LMSs.
TalentLMS was also recognized in lists for Best User Experience, Best Customer Experience, Best LMS for Employee Training, Compliance Training, and Blended Learning.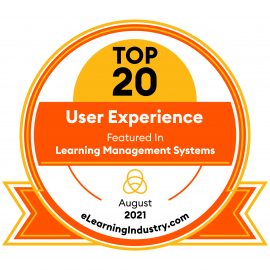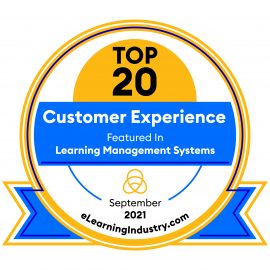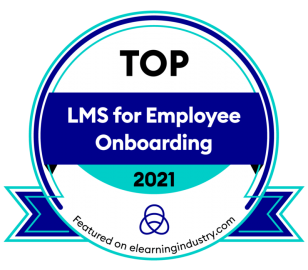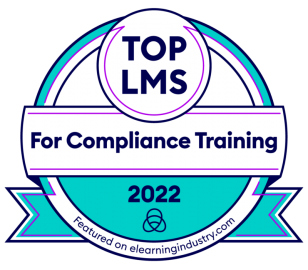 TalentLMS, eFront, and TalentCards all recognized by Crozdesk
All three of Epignosis's products received Crozdesk's Quality Choice badge in the last half of the year. The Quality Choice badge is awarded to vendors that set themselves apart from the rest of the market.
TalentLMS and TalentCards also received the Happiest Users badge. While TalentCards and eFront were recognized as Trusted Vendors.
Crozdesk uses a fully automated ranking algorithm that analyzes quantitative and qualitative data to produce its scores. Some of the factors it accounts for include market position, offering, user satisfaction, and web presence.

About Epignosis LLC
Epignosis is a leading software house in learning tech and trusted by over 70,000 teams worldwide. Its portfolio includes TalentLMS, a zero-overhead cloud LMS, eFront, an enterprise learning management platform, and TalentCards, a mobile app for training the deskless workforce. The company is paving the way for the democratization of training by developing premium eLearning tools that help teams reach their full potential.